"Copper Pots" Survived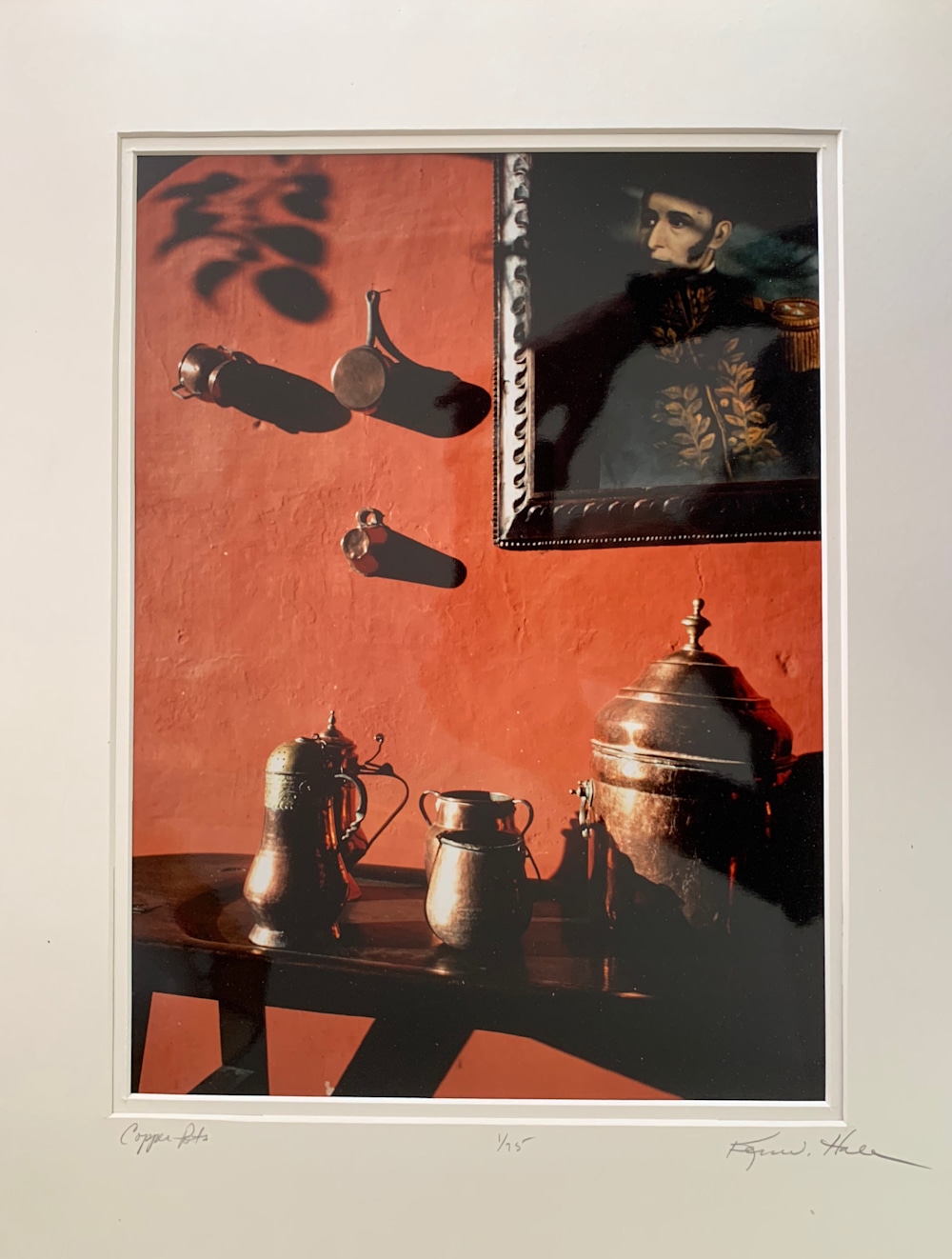 "Copper Pots" was the biggest surprise I uncovered in Ken 's studio. For years I asked him where is the negative for copper pots? Unable to locate it he assumed it was lost.
I wanted him to print another copy because I had such a sentimental attachment to it. The morning Ken proposed to me he was invited to submit three framed prints - that day - to be juried into the Arts League and Arts Society in Santa Fe, New Mexico.
He only had a limited number of prints. Although it was not framed I instinctively knew "Copper Pots" had to be one of them. Later we met a friend of Ken's for coffee. She provided the perfect frame just in time to meet our deadline that afternoon.
The evaluation of "Copper Pots" by thirteen judges resulted in the unanimous acceptance of Ken into both organizations. Together we produced black and white images in the dark room and sold them on the Plaza each weekend.
Even though Ken could not locate the negative for "Copper Pots" I kept hoping it would one day be found.
While preparing the art inventory for Ken's estate I opened the old beat up paper portfolio case that held Ken's lithographs. Among the water damaged lithographs was a large 16" x 20" manilla envelope.
Curious, I carefully opened it. Sandwiched between two pieces of heavy cardboard was the original matted Cibachrome print of "Copper Pots" we framed 26 years earlier and submitted to the judges in Santa Fe the day Ken proposed.
How it survived will always be a mystery to me, but I am so glad it did.