The Story Behind "Wall Creek Looking North"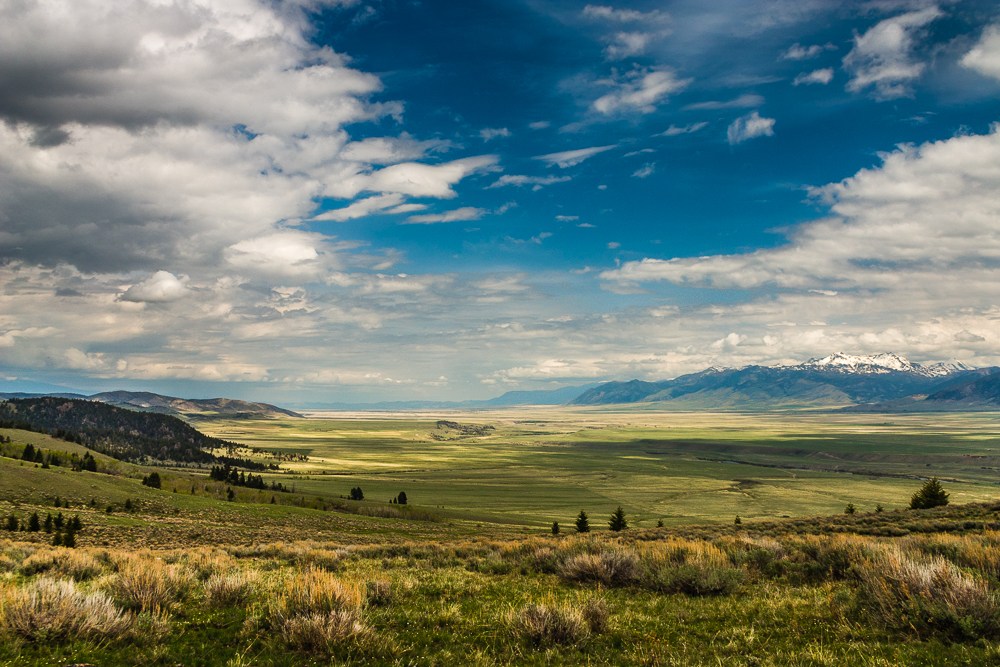 "Wall Creek Looking North" – the story
The American West was discovered and explored along trails many sculpted by the natural habits of wildlife including bison, elk, deer, and antelope. All these have wandered unseen maps. These maps have steered untold events and migrations long before mankind evolved on this planet.
It was such a trail that led me to the aspen forests, rock outcroppings and placid majestic views from the area known as Wall Creek.
At the base of the aspens lies an outpost reminiscent of those established by visionaries questing new life, new experiences and fabled wealth. This outpost is the Wall Creek Ranger Station, a haven for those blessed with the honor of overseeing the precious gifts of the Creator. Montana was one of Creator's best days.
On May 24, 2009 I saddled my mount, a 1986 Nissan truck. There were no saddlebags, bedrolls nor rations. Only a water bottle, almonds, trail mix and maybe a banana or two and a camera bag made the journey. This was not an epic journey, merely a day of refuge from daily life down the hill. I needed some altitude and mountain air with repose amongst wild flowers, ground squirrels, the constant banter of mountain jays and the occasional haunting skeletal remains scattered methodically across the breast of Mother Earth. I might even be blessed by something special, not at all unlike the mystique that spawned journeys of ancient societies of Native peoples and questing adventurers that had come long before me. The most pronounced beauty of such a journey is the unknown and the unexpected.
I had come to photograph the wildflowers of the season. There were thousands in every direction. I captured over 150 images. Among those was "Wall Creek Looking North". The flowers have a sacred mission…to speak with a silent tongue to those praying for healing of body, mind and soul. I had gotten images for posterity, a breath of the mountains but more profoundly a new sense of purpose. I had been healed in order to assist others in their healing through image, word and memories. Blessings!

- Ken W. Hall, photographer